It would seem that power consumption is increasing by the day, mainly due to the rising scales of production and constant demands from the general consumer. But, the main issue remains that resources are still limited.
With all these factors at play, it becomes greatly important to address how to properly address and bring the levels of consumption down. But, the issue of the problem is such a widespread one that addressing it on a personal or individual level would need to be embedding all of it into the system itself.
Capacitor Panels offer an unparalleled solution to this problem. As you probably already know capacitors are repositories of electric charge, but taking them in a cluster and adding relays, circuit breakers, etc. can do wonders in power correction.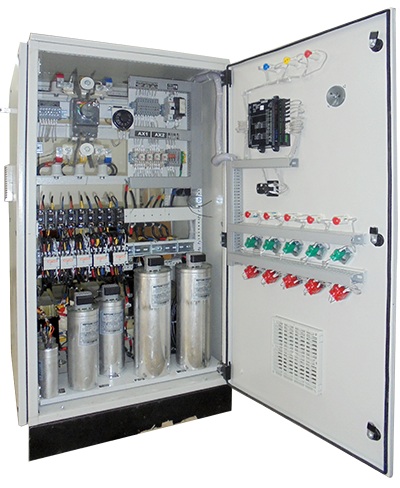 How do capacitors panels help in power correction?
Power factor correction is all about increasing the power factor from a supply. If you're confused by the statement, don't be, as it specifically involves the prevention of effective loss in power, and ensures that you only get the amount that you actually need.
Capacitor Panels are special devices made to this end itself, as it verily increases the power factor correction by a large magnitude. Normally the electric load running all around a facility or residence is reactive in nature and can prevent in great losses as pointed to before.
In the past, most companies intimated their consumers about the importance of capacitors in power factoring. But, they would need to adjust the capacitor to an optimum level with respect to rating across an inductive load.
Setting the value at a specifically lower level can lead to the rise of inductive power factor. Conversely, setting high means that the power factor is turned to capacitive.
Capacitor Panel, however, can become greatly effective as they set the values by themselves automatically, to specify the power factor value to an ideal unit.
Where do Capacitor Panels find the most use?
In essence, the capacitor has been used in such infrastructures that consume a lot of energy. This is the case for factory complexes and shopping malls where the importance of all things running well cannot be overstated.
Under such conditions, installing a high performing capacitor panel can become significantly healthy and advantageous as there is the prevention of a lot of power from getting wasted.
Power Capacitor Panels, however, needs to be purchased only from the best procurer or manufacturer in this regard.