About Neptune
---
Energy efficiency is one of the rising needs in the urbanized world and many products are introduced to fulfill this demand. One of the crucial advantages that energy efficiency products bring is the reduction of cost. For implementing cost saving measures, industries are looking forward to products that will also help them in maintaining their position in the growing market.
A leader in the Energy Saving and Power Quality Management sector of India, Neptune India set its foot in the market with a dedicated approach and a strong vision to become a specialist in the field of energy saving. Today, the company strives forth with its love for energy and has taken huge steps to implement best solutions in all aspects of energy.
Established in the year 1989, Neptune India; with over 30,000 plus installations across the country and having a pan-India sales and support network. Neptune is a known brand in the Power Factor Correction, Energy Management, Harmonic Filtration & Distribution.
I Energy
With a goal to remain true to our motto "I LOVE ENERGY", we are taking sturdy steps in the field of Energy Saving and Power Quality Management across the country. Neptune India is known for manufacturing world class products that efficiently aim to improve the existing situation of energy saving in the country.
Neptune India offers global products and solutions in the field of Power & Energy based on the latest technology and result of continuous innovation with global business partners Bals Elektrotechnik, Germany; with the complete range of industrial plug & sockets. ELSTEEL, Denmark; with the range of panels Power-D and Techno module, Saving Energy / Managing energy & improving power quality with business partner Ducati Energia S.p.A., Italy; by offering world class capacitors, power analyzers with energy management systems, harmonic filters, and power factor solutions.
Management Team
---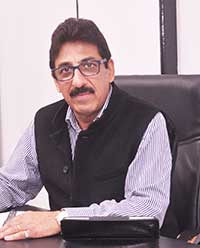 Deepak Kapoor
CHAIRMAN & MANAGING DIRECTOR, NEPTUNE GROUP
Deepak Kapoor, a leading name behind Neptune India - one of the esteemed organizations in Energy Management and Power Quality Solution Industry with Power-factor & Intelligent Switchboards as their Key Products that believe in "a better and energy-efficient future". Today, he is forging ahead with his grip in technology and valuable experience
---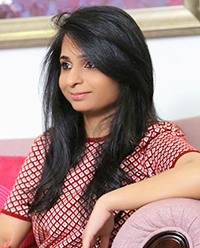 Devika Kapoor
FINANCE & HR DIRECTOR, NEPTUNE GROUP
Ms. Devika Kapoor is professionally involved with Neptune business activities and takes active interest in the auditing of the company and HR Related Issues. Also, she is a Professional Artist and devotes a lot of her time in Creative Art Work.