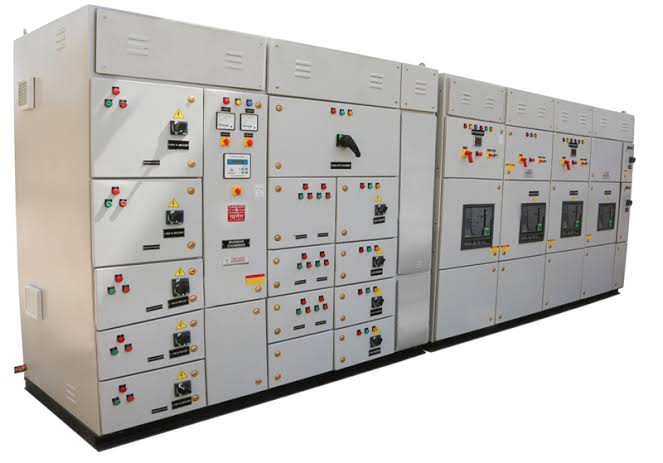 APFC panel is mainly used for the improvement of power factor and has multiple capacitors of different ratings whose switching can get controlled as per requirement. It is useful as a single-point installation which is used to manage the power for a large number of loads. Instead of installing capacitors at the individual locations of each load, it gets to connect with the mains and improve the power factor measured by the electricity meters. It is very cost-effective for those industrial applications, where utility charge is a user based rather than real power.
We can explain the power factor as the ratio of active power to apparent power, and it plays a critical role in measuring electrical consumption.
As in recent times, electricity is becoming too costly. Hence it has become essential to manage the electricity consumption to reduce the expenses.
If you are using electrical installations to supply a large electrical load, APFC panels can be really worthwhile and indispensable. Depending on the operation loads, various kVAR compensation gets required to maintain the proper power factor. The APFC panel contains a multi-step relay connection to multiple capacitors and a microprocessor controller with a program to control the switching operation of the relay.
Below we are sharing the principal features of APFC control panels, which are:
* Supporting high Power Factor with constancy
* Highly efficient
* Stability from excess power in the system.
* Prevents leading Power Factor in low load conditions
* Minimizes harmonic current
* In-built independent fuses
* Easily usable
* Corrosion-resistant
* Marked buttons and indicators
* Long-lasting
* Electrical insulation
* Protects electrical equipment
How it manages energy and poor power efficiency:
The APFC power capacitors can be installed at any point in the electrical system. APFC helps to improve the power factor between the end of the power source and the application. However, the power factor which extends between the capacitors and the load will persist unchanged. Capacitors normally stay added to each electronic equipment and work to advance the groups of motors or their primary services.
APFC Panels are useful in managing effectively and automatically changes and disseminated loads by retaining the high Power Factor. According to the ratings of the different APFC capacitors, which get used and the measured uncompensated power factor controller, the controller determines itself which capacitors are to be switched on or off to achieve the optimal power factor.
For Home Inverter or UPS (Uninterruptible Power Supply) APFC can be extremely useful in the purpose of a backup energy system such as a Correcting power factor. Therefore a slightly expensive inverter can be preferred through power consumption remains the same.
In homes today, motor-driven appliances like air conditioners already have an appropriate sized capacitor installed into them.