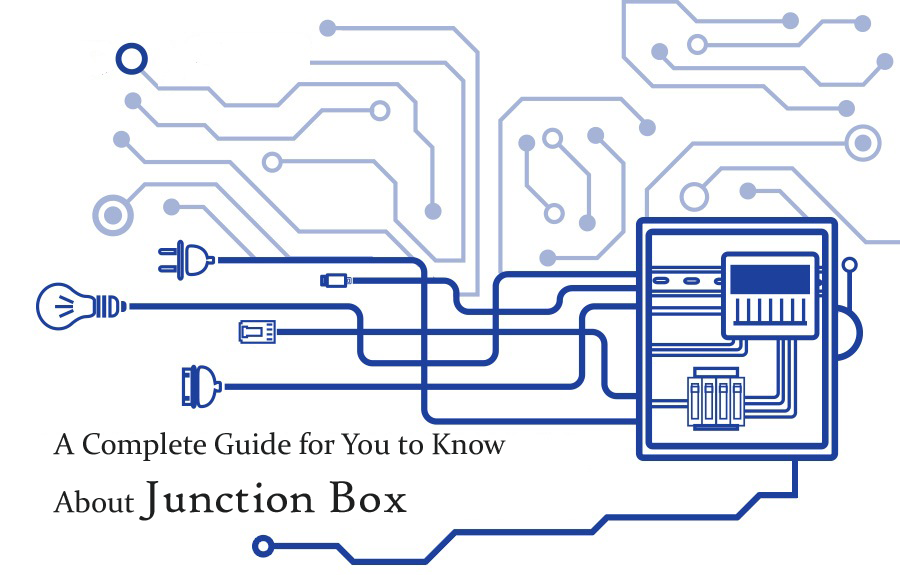 A junction box, also known as a terminal box or j-box, is a protective box in which all the power supply wires are interconnected. These boxes are also installed into the roof, wall, and concrete plaster. Almost every homes and office have these junction boxes fitted into them. It would not be wrong if we say that these are an important part of the electrical wiring system of a building. This box boasts the protection of all the electrical connections. Usually, you will get them in two sizes which are five-wire and three-wire boxes.
Uses of Junction Box
There are plenty of applications for which the junction box is used for. We will begin by saying that safety is its primary application as it is used to keep the electrical connections safe from rodents and people. When explained, the junction box is a small box that protects the electrical wire terminations from external factors for safe operation. Other than this, there is a multitude of other uses also which we have mentioned in brief below.
Protects humans from getting in contact with the electrical connections
Safeguards the cable from moisture and dust contamination
Deters the rodents from chewing the wires
Electrical floor plan is organized into small units
Avoids fires spreading within the junction box
These also contribute to simplifying the electrical wiring of a building. Usually, each junction box in a building represents a separate wiring section.   Larger junction boxes protect the entire house. This sort of coordinated arrangement makes it much simpler to do any type of electrical work. In general, we can say that the life of an electrician would have been harder if it hadn't been for junction boxes.
Tips to Choose the Right Junction Box
As we know that there are different types of junction boxes based on their construction and number of wire connections. Therefore, choosing the appropriate one is very important and this entirely depends on the requirement. Many questions pop up in your mind, such as the need for waterproof junction box or indoor junction box and many more.
To help you, below are some points mentioned which will help you choose the right junction box.
Protection rating of the junction box
Number of terminals for wire connection available in the junction box
Material with which the junction box is made
Size and shape of the junction box
Learn About Junction Box Protection Rating
National Association of Electrical Manufacturers has framed some very important sets of rules and regulations to assess the grades of electrical enclosure needed for particular conditions. This rating system is known as NEMA, which provides an overview of the model of junction box which is needs for withstanding different external conditions. With this, one can find if a particular junction box can be used in the given condition or not.
To summarize, in the end, we can say that the junction box is the need for ensuring the safety of both electrical connections and humans. So, you must learn about it properly before choosing one for yourself.